Bringing a smile with an app you can launch in just one day – enjoy a fully branded UI and unlimited customizations, all with full source code access.
WebTrit is a white-lable, multi-platform softphone app for telcos and hosted PBX providers. Fully customizable and easy to use.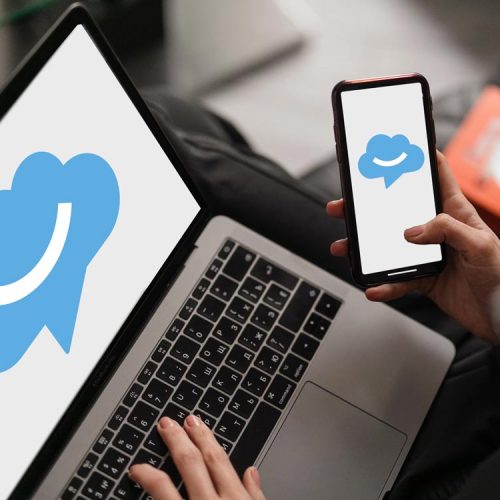 In the ideal world, you would develop your own branded app for voice and video calls. But in reality there is not enough time nor resources to develop a completely new app from scratch.
Whether you are a hosted PBX provider (or a reseller) pushed into WebEx collaboration or a SaaS product developer who doesn't want to completely hand over your customer communication to Google, Cisco or Meta – we have a solution for you!
Don't thank us, we're just doing what we were meant to do.
Ready to talk? Let's arrange a demo via a personal call or online presentation.
WebTrit is a tech enabler, made up of 2 parts:
Handles call conversions between WebRTC & SIP
Enables PUSH notifications to Apple or Google
Connects to external systems to validate users
Maintains registrations with hosted PBX, and more!
No work is necessary on your end. Runs in the cloud, is monitored by WebTrit DevOps, and available with a SaaS subscription.
The user-facing mobile app or web dialer app.
Your SaaS subscription includes auto-build services (branded app images)
Want to get fancy? With full source code access you can totally redesign as you like.
Want to keep it simple? Don't waste time or money – add your colors and logo and GO!
Get going in 3 easy steps:
Activate
Your WebTrit trial is activated and your unique version of WebTrit backend is launched in the cloud.
Configure
Perform basic configurations by supplying your domain name, how to connect to your hosted PBX system, how to authorize users, etc. Then choose A or B:
Upload
You upload the app into Google Play / Apple Store under your brand name, wait approval, and then your app is ready to be downloaded and used!
Want to go deeper? Let's arrange a demo via a personal call or online presentation.
Features - fighting for what's right
Check out these features we decided must be included to ensure you and your customers are satisfied: